Bob Marley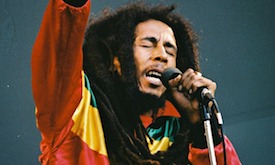 Bob Marley died 41 years ago from melanoma at the age of 36 years. He left behind many children, including 3 from his wife Alpharita Constantia "Rita" Anderson. Even though he knew he would die from his cancer, he didn't make a will. He was worth an estimated $30 million, and his death kicked off a number of complex lawsuits that are still going on today.
Prince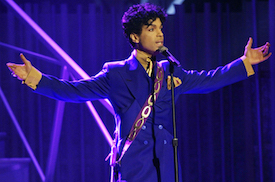 Prince died 6 years ago at the age of 57. He died with no partner, children or any surviving parents. His full sister, Tyka Nelson, filed documents to begin probate preceedings shortly after his death. The documents stated that he died without a will. At least 700 people have claimed to be Prince's half-siblings and, if true, they would have a claim on his estate.
Prince was worth about $300 million according to several estimates, including one by Celebrity Net Worth. His estate will only increase in value as royalties from his music continue to accrue.
Amy Winehouse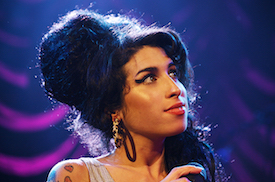 Amy Winehouse tragically died 11 years ago at the age of 27 from alcohol poisoning.
Forbes has mentioned that Amy died intestate (without a will) and that her personal estate was listed at about $6.7 million US dollars.
Martin Luther King Jr.
Martin Luther King was assassinated in Memphis, Tennessee in 1968. King's estate was left to his four children and his wife, Coretta Scott King. She died in 2006 and their eldest daughter, Yolanda died in 2007.
The three remaining children have been involved in a series of disputes over their late father's estate for the past 10 years. The most recent dispute involving his Nobel Peace Prize medal and the bible that he carried.
Abraham Lincoln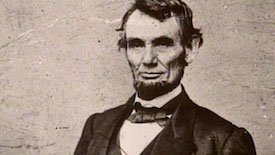 Despite being the 16th president of the United States of America, it is surprising to know that Abraham Lincoln never made a will before he died. 2 years after his assassination in 1865, his estate, valued at about $USD85,000 (worth a few million in today's dollars) was equally divided three ways among his wife, Mary Todd Lincoln, and his two sons who were living at that time<, Robert and Thomas.
Kurt Cobain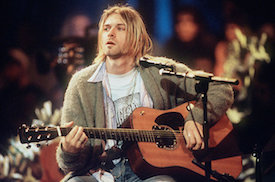 Over 28 years ago the lead singer from the band Nirvana, Kurt Cobain, committed suicide. He was only 27 at the time. He did write a detailed suicide note, but he didn't write a will.
Courtney Love was Kurt Cobain's wife at the time of his death, and he had a young daughter, Frances Bean Cobain. In 2009 Love lost parental custody of Frances Bean, who was then aged 17. In 2010 the rights to Kurt Cobain's name, likeness and appearance were taken from Love and given to Frances Bean.
There were many other disputes over Kurt Cobain's legacy between Courtney Love and former Nirvana band members. Much money was wasted and legal battles were ongoing. If Kurt had had a will, his wishes for his daughter, his former band members and his wife would have been clear. Kurt Cobain and the perils of intestacy.
Rik Mayall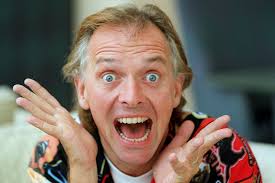 Rik Mayall, a well known british comedien and actor, died of a heart attack 8 years ago at the age of 56.
He left no will which meant his wife and 3 adult children faced a huge tax bill on his estimated £1.2 million estate.
Jimi Hendrix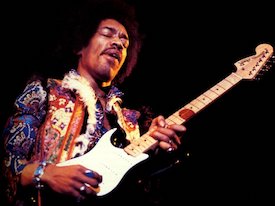 Jimi Hendrix died at the age of 27, 52 years ago without a will. His father inherited all of his estate. When Jimi's father, Al Hendrix died in 2002, he left Jimi's estate to his adopted daughter instead of to his biological son Leon, who was Jimi's brother.
Billie Holiday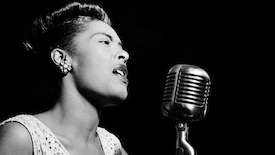 Billie Holiday, the legendary American jazz singer, had just $750 on her when she died in 1959 at the age of 44.
Louis McKay, Billie's 4th husband, inherited her entire estate because she died without a will. The estate was not worth much at the time of her death, but over time, the royalties from her music were substantial.
Barry White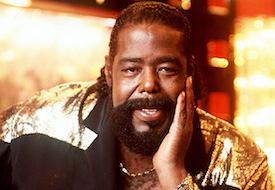 Barry White died 19 years ago from complications associated with kidney failure. He died without a will.
The famous soul singer's ex-wives, girlfriends and children were left to squabble over his multi-million dollar estate.
Howard Hughes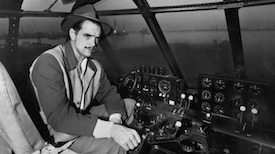 After Howard Hughes died 46 years ago, a handwritten will came to light that was being held by an official of the Church of Jesus Christ of Latter-day Saints in Salt Lake City. This will left over $USD1.5 billion to several charities; $USD470 million to executives of Hughes' companies and his aides, $156 million to a first cousin, $156 million split between his two ex-wives, and $156 million to a gas-station owner named Melvin Dummar.
As it turned out, Dummar claimed that he had met Hughes at his gas station in 1967, had driven the billionaire to Las Vegas and that several days later an anonymous man appeared at the gas station and gave a document, the will, to Dummar to keep safe. Dummar then gave the will to the church official.
In 1978 a trial, held in Las Vegas, determined that the Will was a forgery.
Stieg Larsson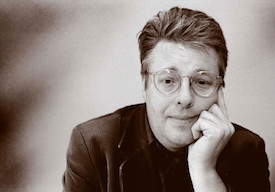 The Swedish author, who wrote the trilogy of books, starting with The Girl with the Dragon Tattoo, died of a heart attack in 2004. This was one year before his first novel was published and the series became a worldwide best seller. The 3 novels also became successful Swedish language movies that were later re-made as Hollywood movies.
His father and brother inherited his whole estate but his long-time partner Eva Gabrielsson received nothing because they weren't married and he did not have a will.